Dave Ledden has spent most of his life in electronic media.  It started in 1982 when he worked on-air at the age of 16 filling in for air talent at WHBN in Harrodsburg, KY. After attending MWSU his first job in sales was in 1985 for KKJO/KSFT in St Joseph and to television sales at KQTV where he started as an account executive, promoted to regional sales manager and finally local sales manager. Dave spent over 20 years in the Kansas City market primarily with Entercom however logging time with Cumulus and Wilks Broadcasting. Over those years Dave was an account executive, director of event marketing and local sales manager. Dave has an extensive background in small business marketing and is well versed in radio, television, cable and digital advertising platforms.
Dave and his wife Shelly have been married since 1984. Their two children, Adam and Meghan both attended K-12 in Andrew County and are now grown with families of their own. Meghan and Alex have 3 children; daughters Ayden and Rory and son Keelan. Adam and Jennifer have one son Jackson. Dave and Shelly love attending their grandchildren's soccer, baseball and football games as well as being lifelong KC Royals and Chiefs fan

s.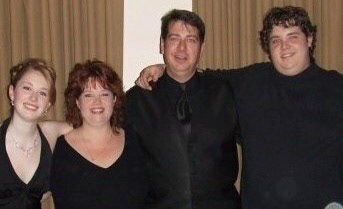 4104 Country Lane
St. Joseph, MO
64506
816-233-8881 ext. 3028
816-646-7763
Thank you! Your message has been sent to Amanda and she will be back with you shortly!